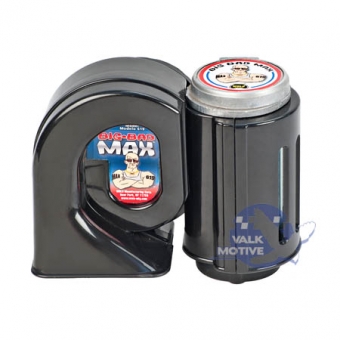 Ex Tax:

€39,26

Product Code:

Wolo Big bad Max black
Description
Unprecedented feat of technique: a relatively small and deep sounding powerful air horn with a very low frequency of 320 Hz! Sound level is 123,5 dB at 1 meter distance!.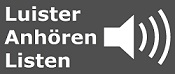 Wolo's new Model 619, BIG BAD MAX air horn uses the same proven patented technology and design as Wolo's original Bad Boy. BIG BAD MAX has a sound chamber designed to create a deep big rig sound, two times (2X) louder than a factory horns. BIG BAD MAX is the perfect choice for all 12-volt vehicles: cars, trucks, motorcycles, boats etc. The one-piece patented design requires no hoses like conventional air horns. Easily installs with one bolt that is provided. Built with a heavy-duty compressor that is maintenance free assuring years of dependable service. The housing is made from super strong ABS plastic with a black stealth finish.

Please note: have you installed this horn after purchasing it? Warn your bystanders before you demonstrate the horn...
The sound fragment of this horn gives you a good impression of the type of sound. The actual force can only be experienced when you have installed it.

Manual compressor horn

Size: length x depth x height is 11 x 9.5 x 14 centimetres.
Gewicht: 640 grams
Relay needed: yes, included in the package
Voltage: 12 volts
Please note:
The manufacturer only delivers the Wolo Big bad Max with a relay. Therefore, we offer an installation package to install the horn. This packages consists of an ample amount of installation wire in black (2 metres) and red (2 metres) of 2.5 mm2 thickness, fuses, fuse holder and various connection materials. You can simply order this by ticking the box "In shopping cart". Picture of the content of the installation package: