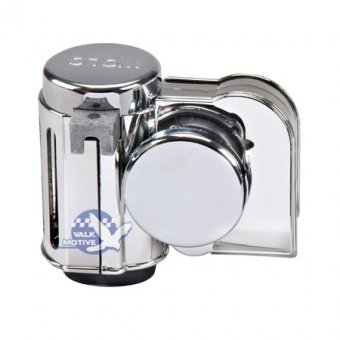 Ex Tax:

€39,26

Product Code:

Wolo Bad boy chrome
Description
Available in chrome now!
A deafening, very strong and powerful dual tone air horn with a soundlevel of 123,5 dB at 1 meter. The frequency is 530/680 Hz. Vibration resistant due to the smart one-piece design.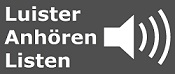 Wolo Manufacturing, founded in 1965, is the largest horn manufacturer in the United States and one of the leading in the world.
This horn was tested by American V in issue 61. Click here to read the test!
Sound check by American V for a horn review in issue 61:



The latest in air horn technology, one-piece design, that requires no hoses. Mounts with one bolt included in kit. Produces a powerful dual tone air horn sound that is two times (2X) louder than the factory horn. The BAD BOY is compact in size to fit any car, truck, motorcycle and any 12-volt vehicle that wants a loud air horn sound. Heavy-duty maintenance free compressor will provide years of dependable service.
The sound level is 123,5 dB measured at a distance of 1 meter. The frequency is 530/680 Hz.
Wolo Bad Boy is the most dependable horn of its type for the following reasons:
1. The compressor is not removable, this feature is most important when the horn is mounted on a motorcycle. The extreme vibration produced by a motorcycle will not affect Bad Boy's one-piece design. Similar horns can simply shake apart separating the compressor from the horn's housing.
2. Wolo's compressor motor has copper windings, which lowers current demand. When the current demand is lowered, the motor will not over heat causing a failure.
3. The compressor is totally maintenance free with self-lubricating brass brushings.
4. Wolo's one piece non removal compressor has been designed to be more water tight, to ensure the over all horn can better withstand wet and rainy conditions.

Please note: have you installed this horn after purchasing it? Warn your bystanders before you demonstrate the horn...
The sound fragment of this horn gives you a good impression of the type of sound. The actual force can only be experienced when you have installed it.
The horn is allowed on the public roads, the European approval number is E4 000 317.

Manual compressor horn

Size: length x depth x height is 12 x 8 x 13.5 centimetres.
Gewicht: 640 grams
Relay needed: yes, included in the package
Voltage: 12 volts
Please note:
The manufacturer only delivers the Wolo Bad boy horns with a relay. Therefore, we offer an installation package to install the horn. This packages consists of an ample amount of installation wire in black (2 metres) and red (2 metres) of 2.5 mm2 thickness, fuses, fuse holder and various connection materials. You can simply order this by ticking the box "In shopping cart". Picture of the content of the installation package: