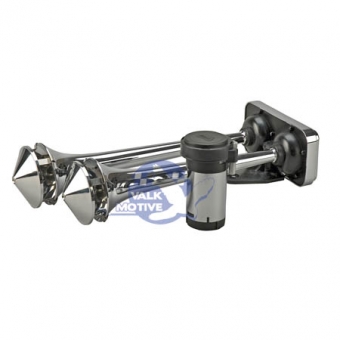 Ex Tax:

€40,91

Product Code:

Wolo Power House chrome dual trumpet
Description
A beautiful, classic set of metal chrome air horns with a high and low tone of no less than 120 dB at a distance of 1 meter and a low frequency of 390/435 Hz.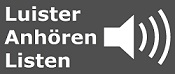 The small, separate compressor is of course included. The 2 horns are mounted on a beautiful base. Both horns can be fitted with the included chrome protection caps to prevent insects or water from entering while driving. Very popular for mounting on pick-ups, RVs, SUVs and vans. Can of course be mounted under the hood, does not have to be on the roof. Roof mounting is of course possible.

Please note: have you installed this horn after purchasing it? Warn your bystanders before you demonstrate the horn...
The sound fragment of this horn gives you a good impression of the type of sound. The actual force can only be experienced when you have installed it.

Manual compressor horn

Size: Trombones of 31 and 35 centimetres. Compressor is 11.5 cm, diameter is 6 cm at the thickest part.
Gewicht: 1340 grams including compressor
Relay needed: yes, included in the package
Voltage: 12 volts
Please note:
The manufacturer only delivers the Wolo Power House with a relay. Therefore, we offer an installation package to install the horn. This packages consists of an ample amount of installation wire in black (2 metres) and red (2 metres) of 2.5 mm2 thickness, fuses, fuse holder and various connection materials. You can simply order this by ticking the box "In shopping cart". Picture of the content of the installation package: